PR - 2016112303 - Top home automation trends for 2017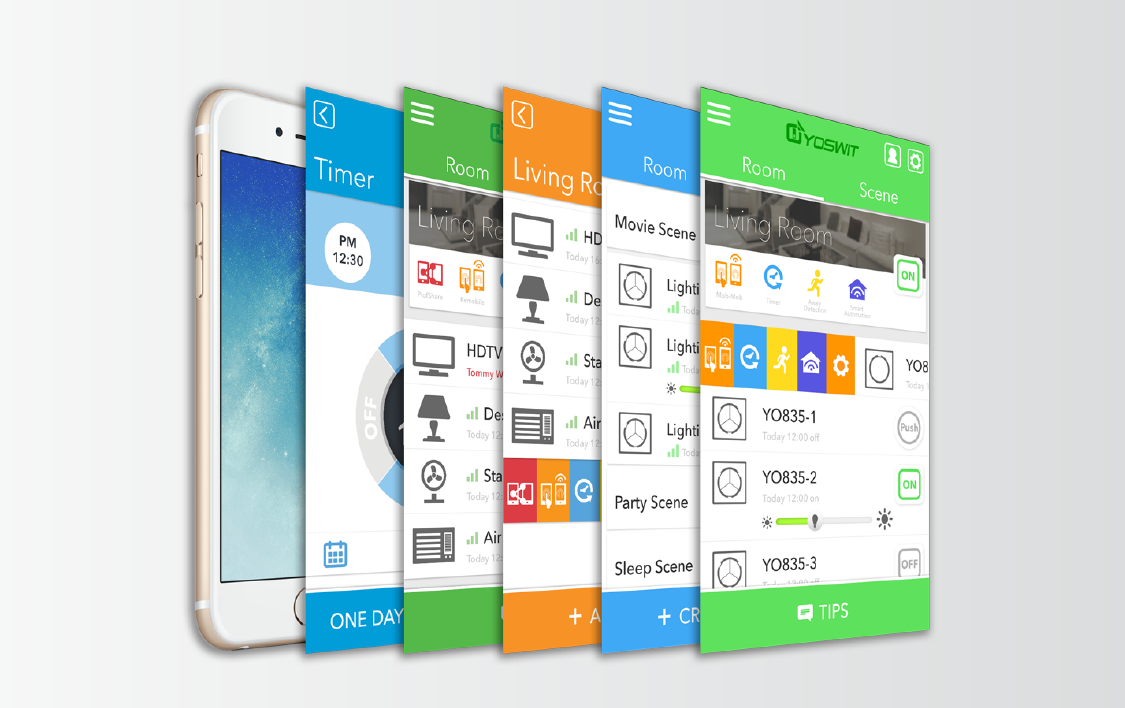 Smart homes are the future when it comes to lifestyle technology progression, but whilst the concept is still emerging from its infancy, leading provider of smart switch replacements for traditional wall switches Yoswit have identified some key trends in the area for 2017.
Nobody wants to spend time or money fiddling with wiring or plastering over holes in the wall to improve the functioning of their home. Yoswit switches offer a selection of 23 colours to match any décor or theme, and can be installed using just a screwdriver in a matter of minutes.
Remote High Power Electronic Devices
Traditional boiler timers are only useful for those who have very rigidly structured lives. In today's busy climate when many of us must adapt our plans on a daily basis, being able to control heating timers, air conditioning and electronic devices away from home is an enormous benefit to both efficiency and comfort.
The best solutions are accessible from anywhere, and this is never truer than in today's market. Bluetooth compatibility means that devices and power sources can be controlled via a smartphone or tablet device without needing to be in the same building. The Yoswit app enables users to control a wide variety of appliances through an innovative mesh network, which provides a strong and far-reaching signal via Bluetooth.
One of the easiest ways to cut energy bills is ensuring lights are not left on unnecessarily. Particularly households containing forgetful children, a solution that allows control of lighting remotely makes it simple to pull back wasted cash spent on lit vacant rooms. The atmosphere of a room is dictated by the lighting, so having smart switches that can work on a dimmer as well as on/off is important.
Yoswit have embraced the emerging trend for remote home security, which includes remote door locks and away detection. This form of technology could very well see traditional keys and locks become a thing of the past, and home from home security become more widely available. Lighting can also be controlled from a distance to give the impression a property is occupied, acting as a deterrent to potential thieves.
Colin Ng, Marketing Manager of Yoswit, said, "Yoswit has been developed over two years to meet the increasing demand for smart home technology that is not only reliable and easy to use, but doesn't interrupt the overall flow of the house. Our smart switches blend in with décor, and don't need any messy hubs or routers to work, so they are a seamless solution to achieving a more comfortable and convenient home."
Yoswit provide a plethora of switches for cookers, sockets and appliances, all of which are fully compatible with the smartphone app in a variety of attractive colours. Unlike other smart switch providers, Yoswit don't require a neutral wire to work, and their Bluetooth connectivity is one of the most reliable available in today's market.
The Kickstarter campaign will be live on December 6, and the early bird offer means backers can receive the new technology at a great price. To find out more visit
www.yoswit.com
.